34 Epic Quotes on Road Trips & Long Drives
That Will Inspire You
to Hit the Open Road
34 Epic Quotes on Road Trips & Long Drives
That Will Inspire You to Hit the Open Road
34 Epic Quotes on Road Trips & Long Drives
That Will Inspire You to Hit the Open Road
There's nothing like the thrill of hitting the open road and setting out on a road trip! So I've curated this list of 34 epic long drive quotes and quotes on road trips to inspire your next road trip adventure! 
These road trip quotes and long drive quotes also make great captions for Instagram! So feel free to copy and paste them into your Instagram posts as you document and share your next road trip adventure! 
You can also pin the quote images to your Pinterest to save them for later!
Now, let's get this show on the road and get to the quotes!
Road Trip Quotes & Road Trip Captions
Quotes on Road Trips and Hitting the Open Road
1) "Get your motor runnin'. Head out on the highway. Lookin' for adventure
and whatever comes our way."   –Steppenwolf ("Born to Be Wild")
2) "The sun is shining. We're going drivin'. Drop all your work. Leave it behind. Forget all your problems. And get in my car, and take a drive with me."   –The Kinks ("Drivin'")
3) "On the road again. Just can't wait to get on the road again… Goin' places that I've never been. Seein' things that I may never see again. And I can't wait to get on the road again."   –Willie Nelson ("On The Road Again")
4)   "Road trips required a couple of things: a well-balanced diet of caffeine, salt and sugar and an excellent selection of tunes—oh, and directions."   –Jenn McKinlay (Books Can Be Deceiving)
5)   "The freedom of the open road is seductive, serendipitous and absolutely liberating."   –Aaron Lauritsen (100 Days Drive: The Great North American Road Trip)
6) "I'd like to fly to Hawaii, but honey if I had to choose, I'd rather ride around with you. I don't care where this road goes. No, I don't want to turn around. Let go of the wheel. Feel the wind blow. Don't even think about slowin' down."   –Reba McEntire ("I'd Rather Ride Around With You")
7)   "Because the greatest part of a road trip isn't arriving at your destination. It's all the wild stuff that happens along the way."   –Emma Chase (Tamed)
8) "Ridin' along in my automobile. My baby beside me at the wheel. Cruisin' and playin' the radio with no particular place to go."   –Chuck Berry ("No Particular Place to Go")
9)   "Now, on this road trip, my mind seemed to uncrinkle, to breathe, to present to itself a cure for a disease it had not, until now, known it had."   – Elizabeth Berg (The Year of Pleasures)
Short Road Trip Quotes & Road Trip Captions for Instagram
10) "Road trips aren't measured by mile markers, but by moments."   –Unknown
11) "If you're on a road trip, you need driving music."   –Edgar Wright
12) "Road trips and sunsets are the ingredients of happiness."   –Unknown
13)   "Adventures don't always require a plane ticket."   –Cecily Wong & Dylan Thuras (Gastro Obscura: A Food Adventurer's Guide)
14) "Happiness is a road trip with a good playlist."   –Unknown
15)   "Life is too short to not go on that spontaneous road trip."   –Unknown
16)   "Making memories, one road trip at a time."   –Unknown
Road Trip with Friends Quotes
17)   "A journey is best measured in friends, rather than miles."   –Tim Cahill
Funny Road Trip Quotes & Funny Road Trip Captions for Instagram
18) "A road trip is a way for the whole family to spend time together and annoy each other in interesting new places."   –Tom Lichtenheld (Everything I Know About Cars)
19) "Kilometers are shorter than miles. Save gas, take your next trip in kilometers."   –George Carlin
20) "Are we there yet?"   –Everyone who has ever been on a road trip
21)   "Adventure is just bad planning."   -Roald Amundsen
22)   "According to the map, we've only gone four inches."   –Dumb and Dumber
Quotes About Roads and Journeys
23)   "Roads were made for journeys, not destinations."   –Confucius
24) "Life is a highway. I want to ride it all night long. If you're going my way, I want to drive it all night long."   –Tom Cochrane ("Life Is A Highway")
25) "The road goes on forever, and the party never ends."   –Robert Earl Keen ("The Road Goes On Forever")
26) "I may not have gone where I intended to go, but I think I may have ended up where I intended to be."   –Douglas Adams
27) "Good company in a journey makes the way seem shorter."   –Izaak Walton
28) "I see my path, but I don't know where it leads. Not knowing where I'm going is what inspires me to travel it."   –Rosalia de Castro
29)   "When all's said and done, all roads lead to the same end. So it's not so much which road you take, as how you take it."   –Charles de Lint
30)   "Difficult roads often lead to beautiful destinations."   –Zig Ziglar
31)   "Sometimes the most scenic roads in life are the detours you didn't mean to take."   –Angela Blount (Once Upon an Ever After)
Long Drive Quotes & Long Drive Captions
32) "Sometimes the best therapy is a long drive and good music."   –Unknown
33) "No road is long with good company."   –Turkish Proverb
34) "What a long, strange trip it's been."   –Grateful Dead ("Truckin')
Sign up to receive updates on new blog posts, giveaways, and more!
Affiliate Disclaimer:  This article may contain affiliate links. If you click an affiliate link and make a purchase, I earn a small commission at no additional cost to you. Also, as an Amazon Associate, I earn from qualifying purchases. For full information, please see the disclaimer.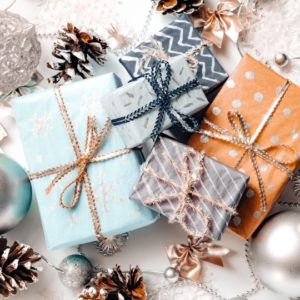 Searching for the perfect gift for a travel lover? Check out my Travel Lover Gift Guide to see my picks for the best wanderlust-inspiring gifts for travel-lovers in 2022!
Read More »
Sign up to receive updates on new blog posts, giveaways, and more!