The Ultimate Guide for Getting Around Aruba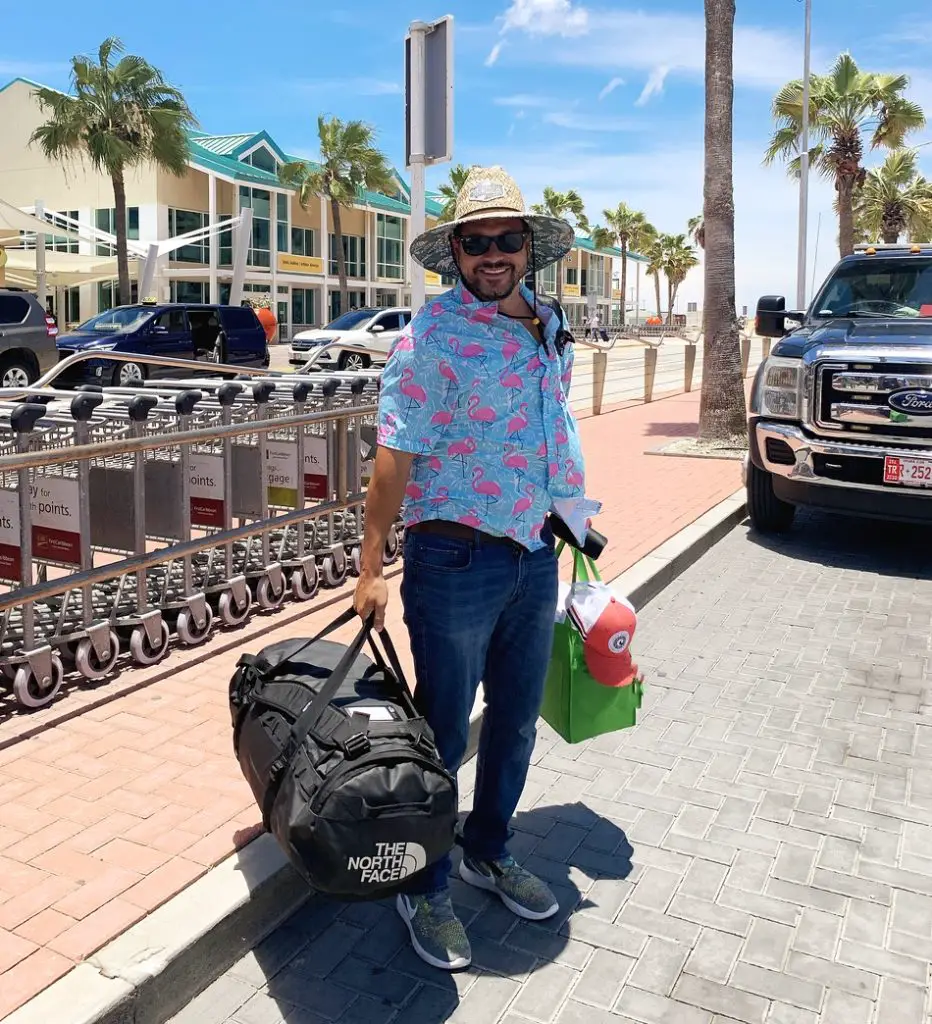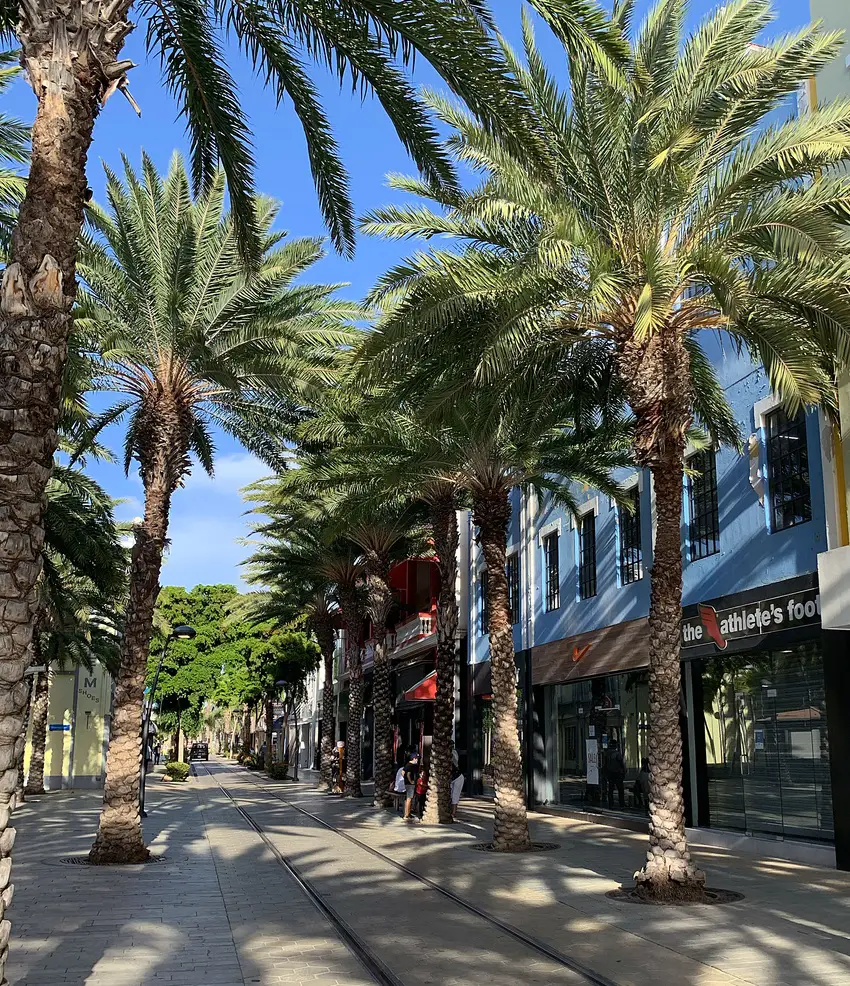 Twilley's Take on the Best Way to Get Around Aruba
If you intend to venture out and really explore the island, I recommend renting a car instead of relying on taxis or public buses. Once you get the hang of the roundabouts, driving in Aruba is very simple. Having your own vehicle will give you the flexibility and freedom to explore the island on your own. Also, taxi fares add up and can quickly exceed the daily cost of renting a car.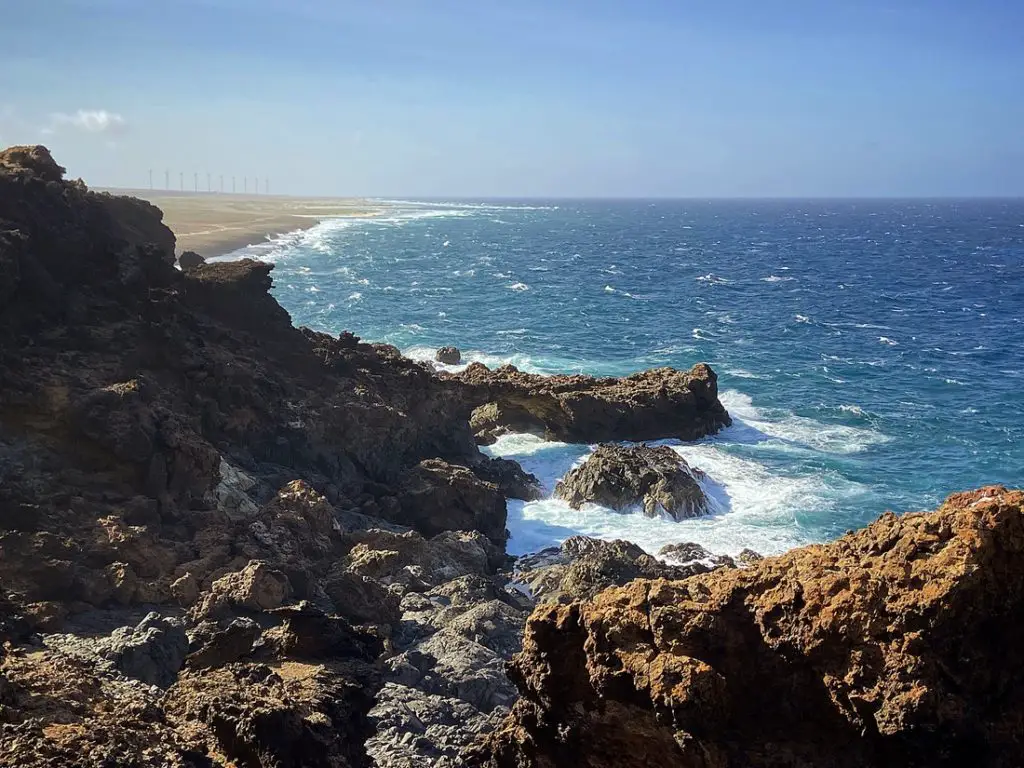 Just a reminder, though—if you've been day-drinking or drink too much with dinner, get your restaurant or hotel to call a taxi for you. Laws against drinking and driving are enforced in Aruba. 
Take a Guided Tour of Arikok National Park in an All-Terrain Vehicle
I also recommend taking a guided day tour of Arikok National Park in a Jeep or all-terrain vehicle, especially if you want to visit Conchi (which is one of my favorite places in Aruba). Conchi is a secret natural pool accessed by an incredibly rocky "road." Because the road to Conchi is so rugged, going with a guide is recommended.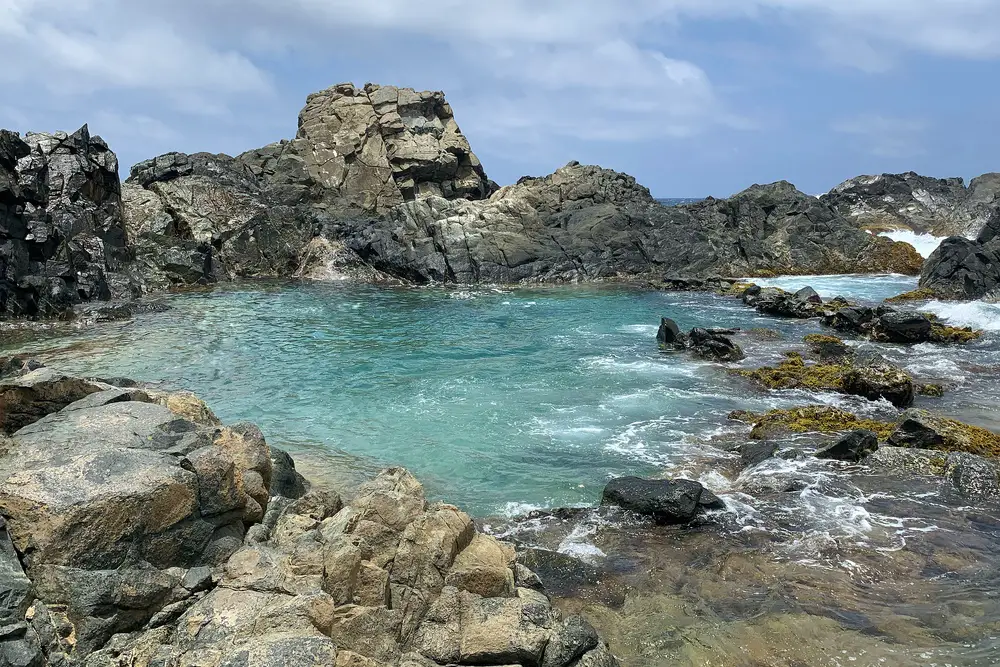 Rent an All-Terrain or 4×4 Vehicle for 1 or 2 Days to Go Off-Roading on Your Own
If you have enough time during your trip, I also recommend renting a Jeep, or a similar 4×4 all-terrain vehicle, for a day or two to go off-roading on your own. 
With a Jeep, you can venture up to the rugged northwestern tip of the island to see the sand dunes at California Point. (Note: Driving on the actual sand dunes is prohibited. So, instead, just park your vehicle near the dunes and walk over to them.)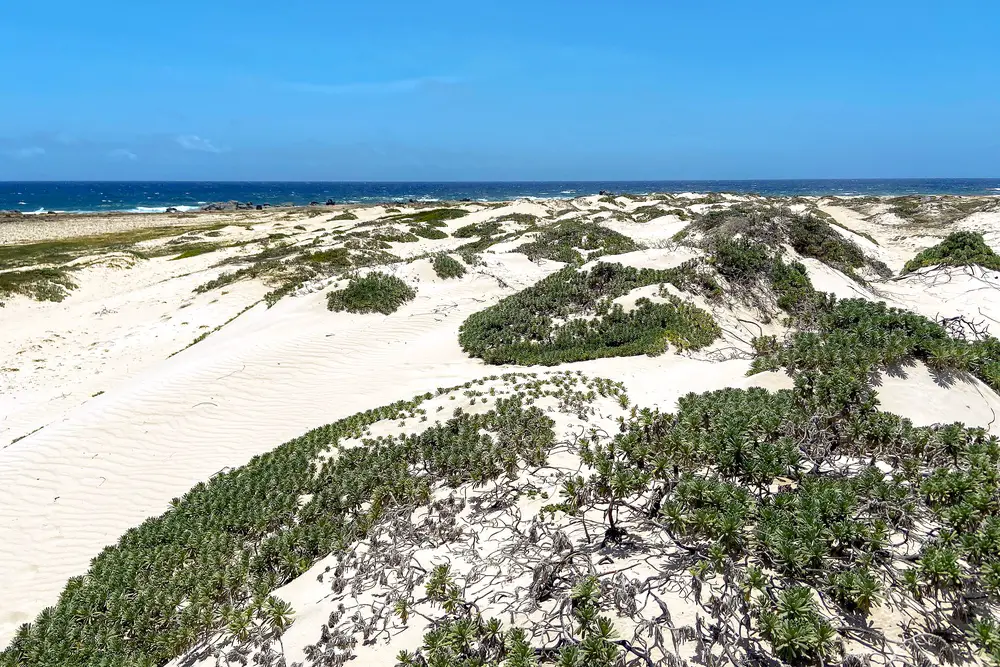 Then, continue off-roading down the eastern coast of the island. As you make your way down the coast, you'll pass by the Bushiribana Gold Mine ruins, a natural pool, beaches, and natural bridges. Eventually,  you'll reach Arikok National Park. 
If you've already ventured into the more rugged, remote areas of Arikok National Park on your guided tour, you can easily explore the more accessible areas on your own and even go on a hike. (In Arikok National Park, I recommend visiting Guadirikiri Cave, Fontein Cave, and two secluded beaches called Dos Playa and Boca Prins. You can easily get to those areas on your own in a Jeep.)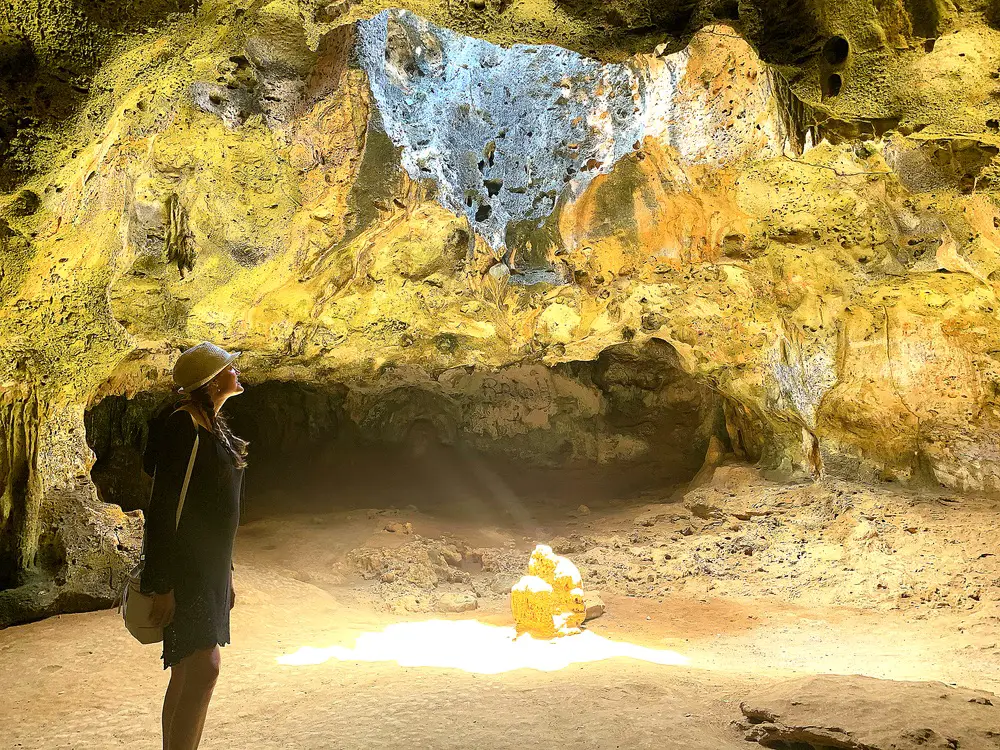 At the time this blog post was published in 2021, Uber and Lyft were not available in Aruba.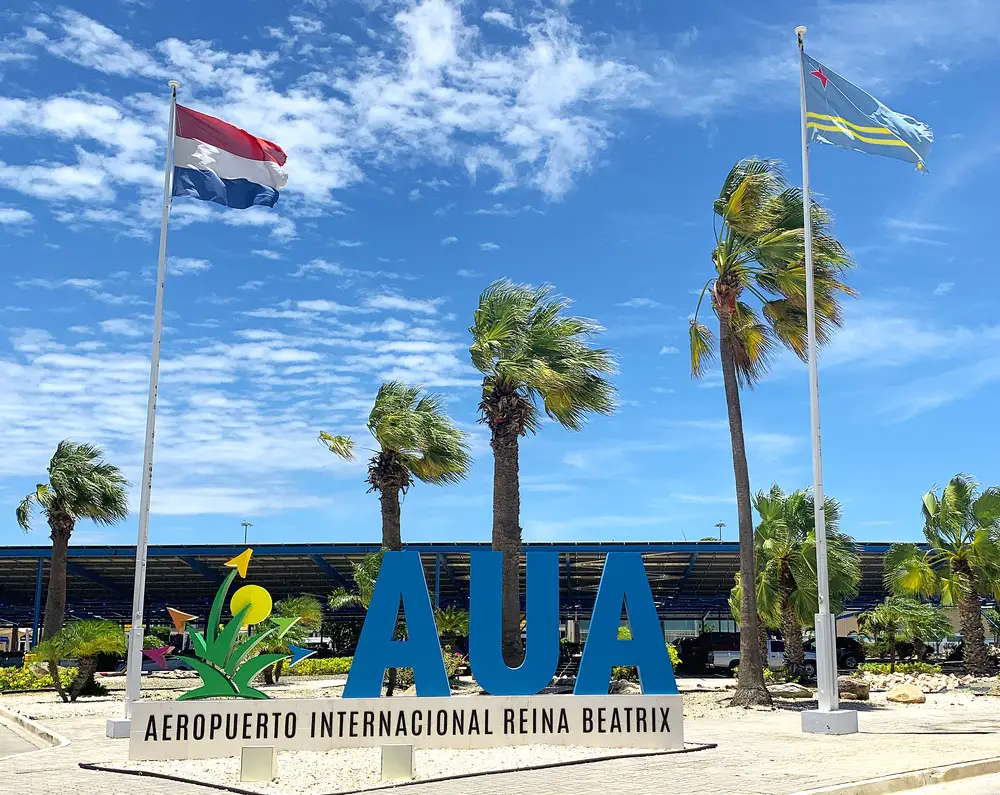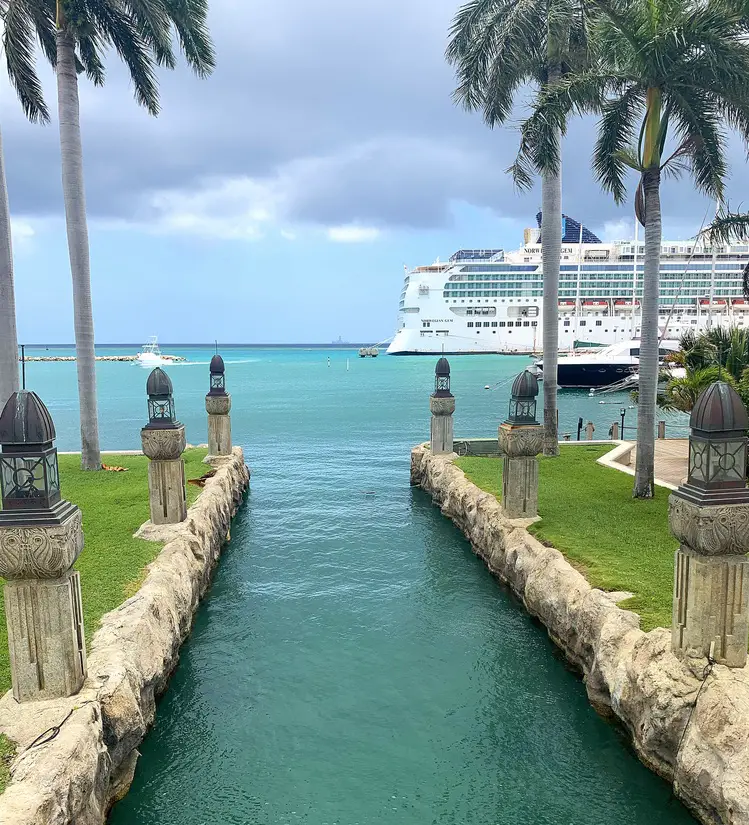 Sign up to receive updates on new blog posts, giveaways, and more!
Affiliate Disclaimer:  This article may contain affiliate links. If you click an affiliate link and make a purchase, I earn a small commission at no additional cost to you. Also, as an Amazon Associate, I earn from qualifying purchases. For full information, please see the disclaimer.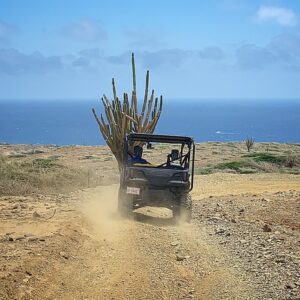 Driving in Aruba is the best way to explore the island. It's easy and convenient and gives you the freedom to explore the entire island at your own pace. This post has all the tips you need to know for driving in Aruba!
Read More »
Sign up to receive updates on new blog posts, giveaways, and more!