THE ULTIMATE ARUBA TRAVEL GUIDE: ESCAPE TO "ONE HAPPY ISLAND"
With turquoise-colored waters, white-sand beaches, pastel Dutch-style buildings, gorgeous weather, and a fantastic food scene, Aruba is a tropical paradise that lives up to its nickname "One Happy Island."
Visiting Aruba is a breeze because English is widely spoken and it's easy to get around the island. Therefore, it's no surprise that Aruba has the highest repeat visitor rate of any Caribbean island!
If you're planning your escape to Aruba, you've come to the right place. My Ultimate Aruba Travel Guide will have you inspired and ready for your Aruban getaway in no time!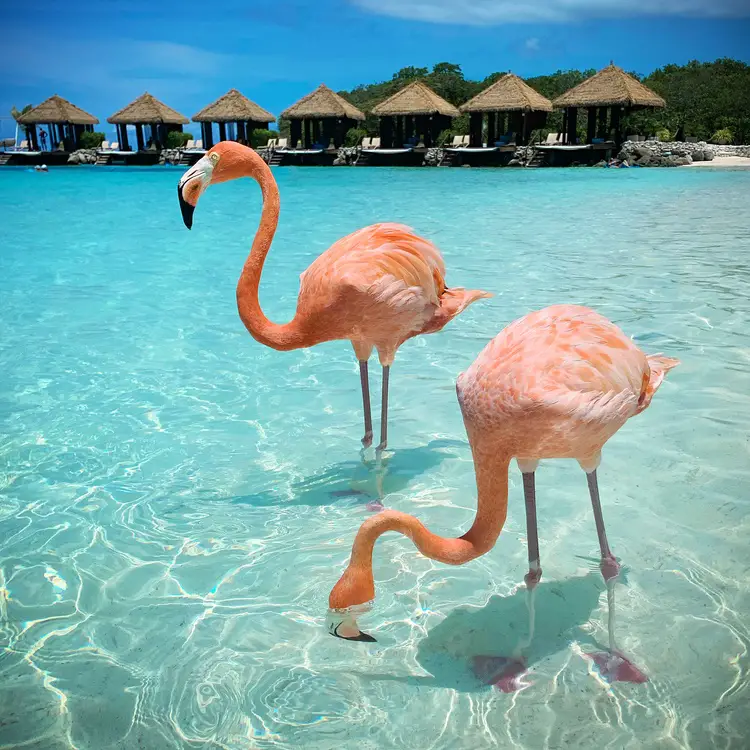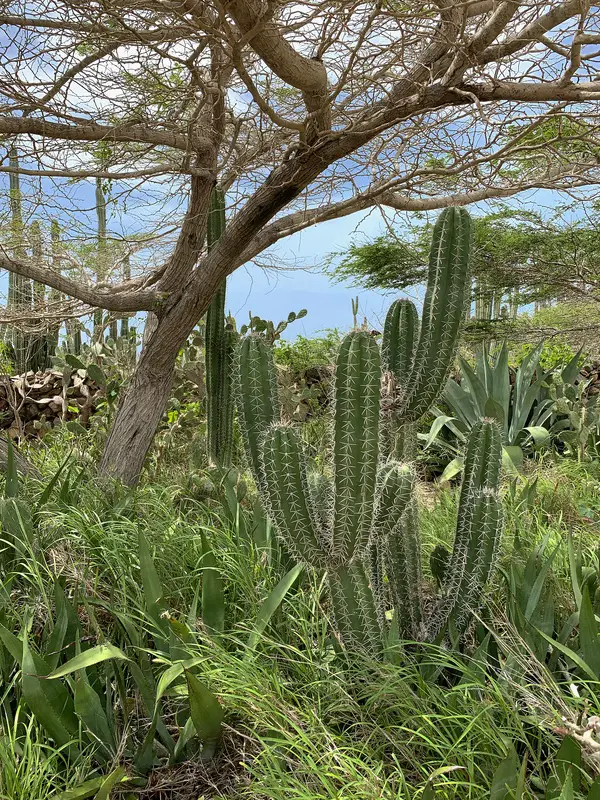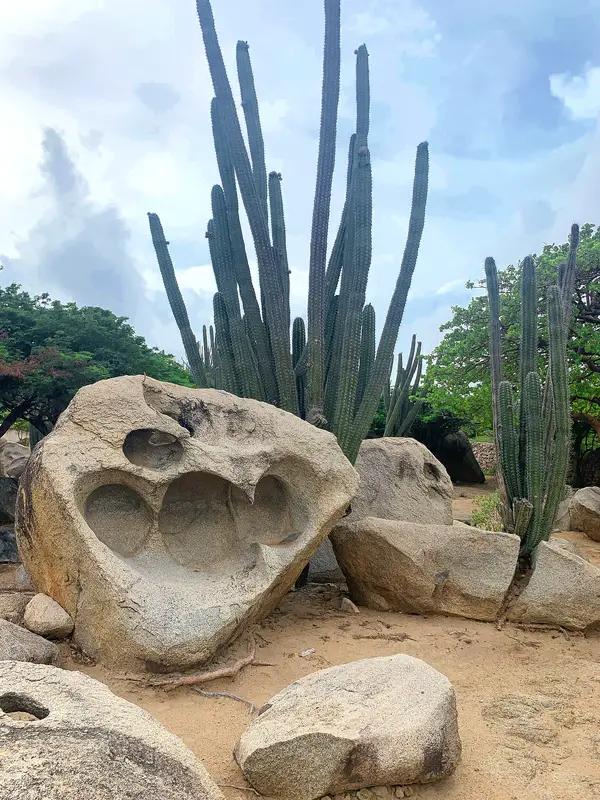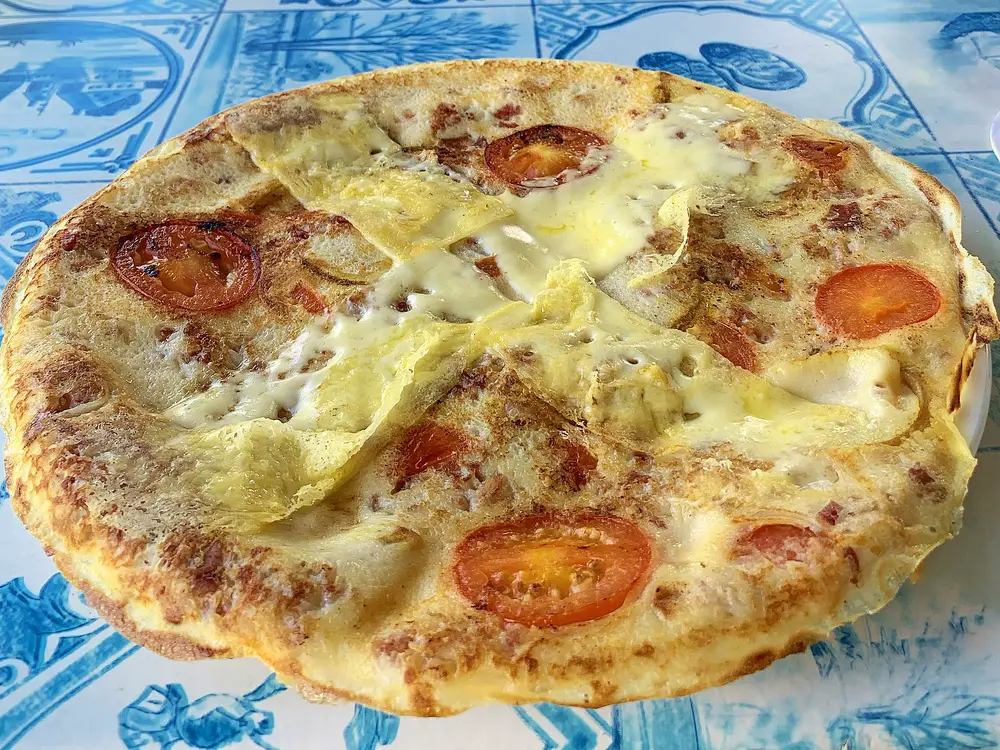 Location

:  Aruba is an island located in the southern Caribbean, approximately 15 miles off the coast of Venezuela.
Size: Aruba is 20 miles (32 km) long and 6 miles (10 km) wide. It has an area of 69.5 square miles (180 sq. km).
Driving

: Drive on the right side of the road (as in the U.S.).
Drinking Water

:  The tap water in Aruba is desalinated seawater, which is safe to drink and tastes great!
Time Zone

:  Aruba is in the Atlantic Standard Time (AST) Zone, four hours behind UTC/GMT. 
Daylight Saving Time:  Daylight Saving Time is not observed in Aruba.  (Note: The time is the same in Aruba and on the East Coast of the United States, except when the United States is observing Daylight Saving Time.)
Government

: Aruba is a parliamentary democracy. It is part of the Kingdom of the Netherlands. 
Electrical Voltage

: 120 volts, 60 Hz (as in the U.S.)
Electrical Plugs

: Types A & B (as in the U.S.), Type F
Requirements for Traveling to Aruba During the COVID-19 Pandemic
Apply for the "Aruba ED Card"
Visitors (including children) must complete the online Embarkation/Disembarkation card ("ED Card") process and be approved in order to enter Aruba. For information about how to apply for the Aruba ED Card, visit the Aruba Online ED Card webpage.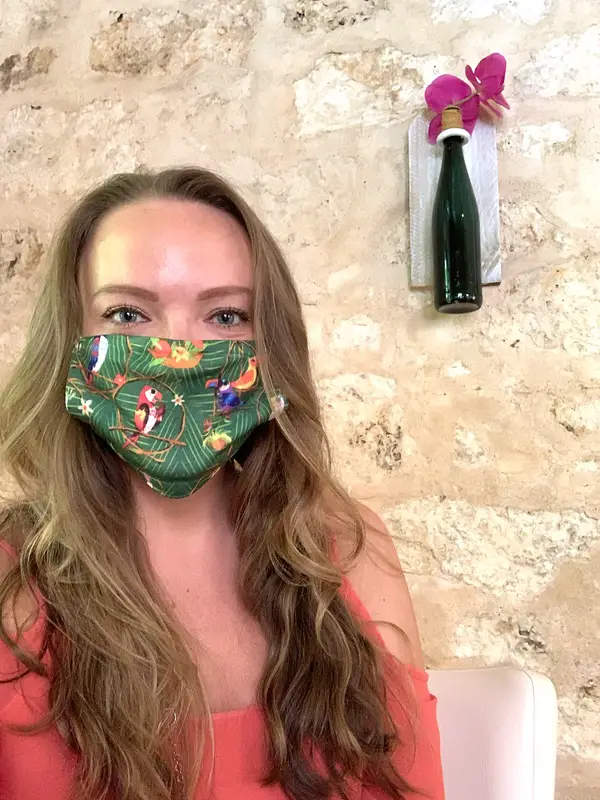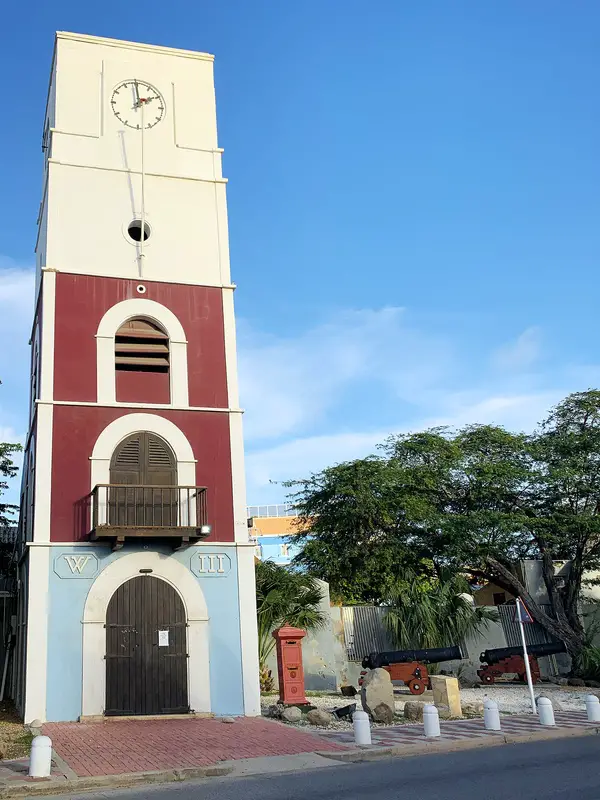 Clear Kayak Aruba offers a fantastic guided "glass bottom" kayaking tour of the mangroves and the area around Mangel Halto Beach. I went on this tour during my visit to Aruba, and I absolutely recommend it!
TWILLEY'S TOP TIP FOR KAYAKING IN THE MANGROVES  
In addition to reef-safe sunscreen, remember to wear bug spray because the mosquitos are very active near and inside the mangroves. Mosquitos love me, so I wish I'd known this tip! I was very envious of the long-sleeved Dri-Fit shirt my guide was wearing!
Take a Guided ATV, UTV, or Jeep Tour of Arikok National Park
There are numerous tour companies that offer guided ATV, UTV, or Jeep tours of Arikok National Park, and I absolutely recommend going on one of these tours! When I visited Aruba, I went on an amazing guided UTV tour with RockaBeach Tours, exploring the northwestern and eastern coasts of the island and then venturing into Arikok National Park. There are also several tours that just go to Arikok National Park.
To start planning your off-roading adventure, check out the various Aruba off-roading tours offered on Viator (my go-to site for finding awesome tours)! Below are links to a few highly-rated off-roading tours that venture into Arikok National Park.
Popular SEABOB Excursions
Popular SEABOB Excursions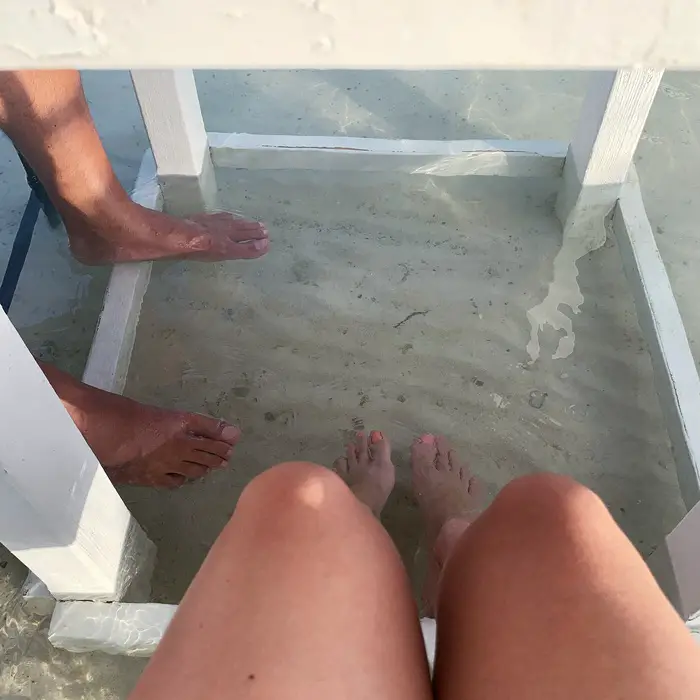 Take Windsurfing or Kiteboarding Lessons in Aruba
Never tried windsurfing or kiteboarding before? Well, you're in luck because Aruba is a great place to learn! Aruba Active Vacations, a wind sports outfit located on Hadicurari Beach (aka the Fisherman's Huts), offers private windsurfing lessons and kiteboarding lessons!
Before visiting Aruba, I had never heard of blokarting. Because I love trying new, unique activities, I decided to give blokarting a try. I booked a blokarting excursion with Aruba Active Vacations and had a great time whipping around in my blokart!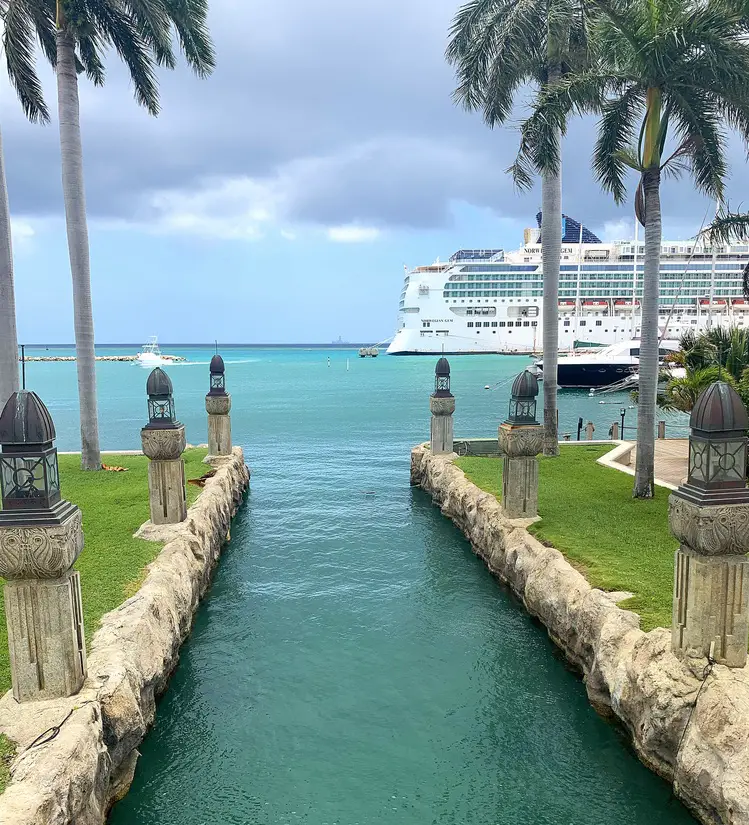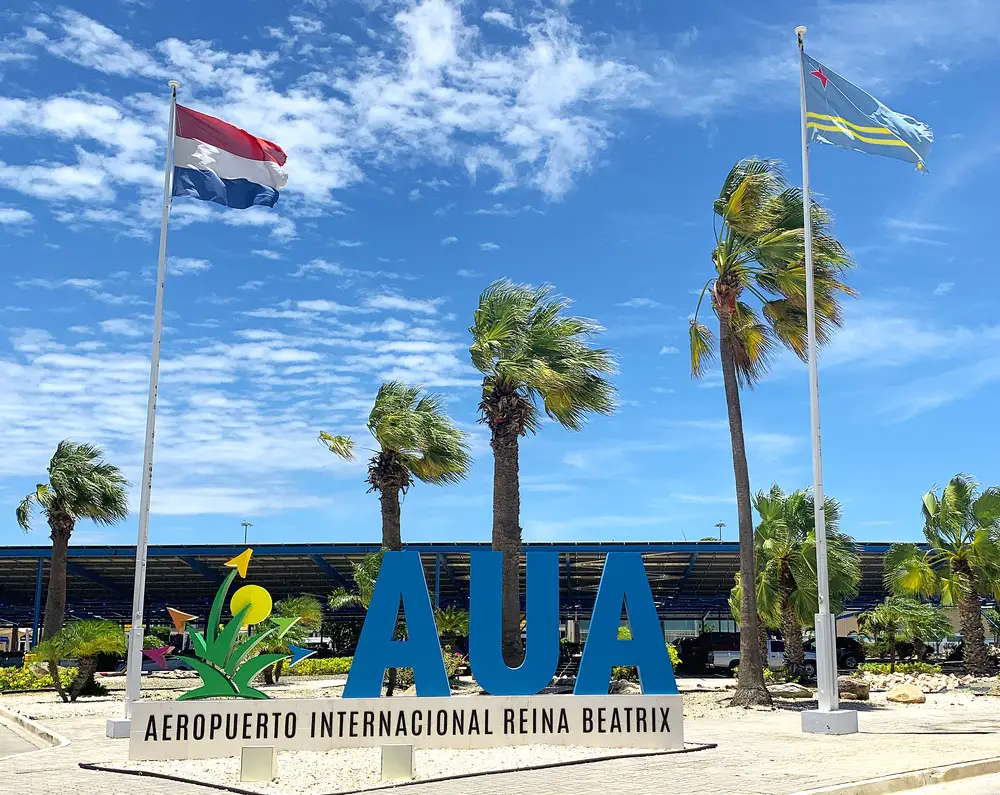 A Girl's Best Friend and Travel Buddy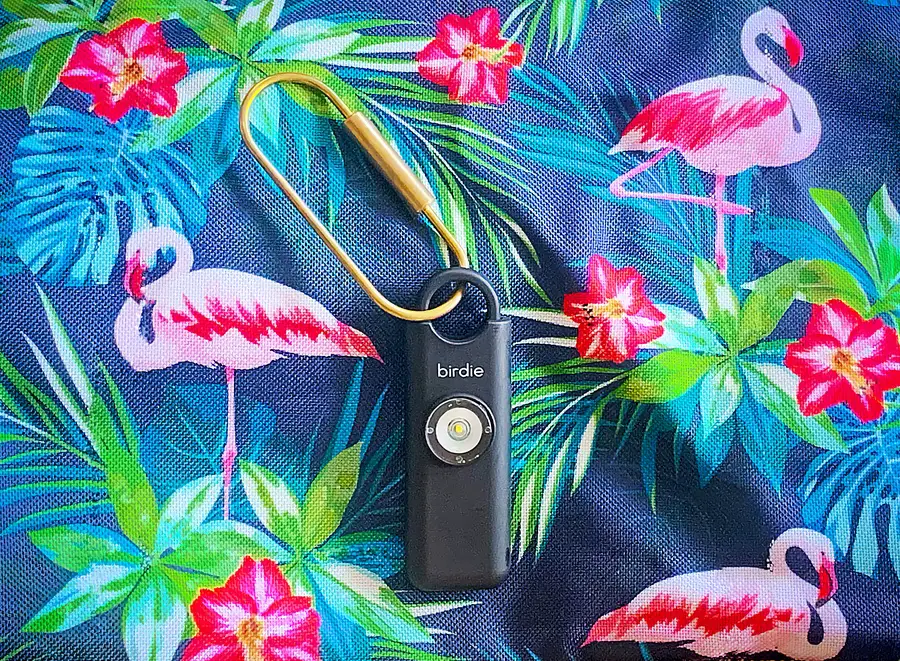 When I'm at home in the United States, I always carry pepper spray on my keychain. However, in many countries (including Aruba), pepper spray is prohibited.
Luckily, there's Birdie—a slim, lightweight, easy-to-hold personal safety alarm designed to deter potential attackers. Pulling out the circular pin activates Birdie's shrill siren and flashing light, creating a diversion. My Birdie makes me feel safer when I'm on my own (whether I'm in my hometown or traveling). 
Birdie is the travel buddy every woman needs!
Plus, Birdie comes in a variety of fun colors to suit your personal style.  
I love my Birdie so much that I also bought Birdies for my mom, sister, and preteen nieces! I believe Birdie is one of the best gifts you can buy for yourself and the women and girls in your life.
Get 10% off your Birdie order when you use my Brand Ambassador Discount Code—TRAVELINGTWILLEY10—at checkout!
Police

:  In case of an emergency, call 100 for police assistance in Aruba.  
Emergency Medical Assistance

: Call 911 for emergency medical assistance in Aruba. 
Fire Department

:  Call 911 for the fire department in Aruba.
The U.S. Consulate General in Curaçao

:  There is no U.S. Embassy in Aruba. However, there is a U.S. Consulate General in Curaçao. The regular telephone number for the U.S. Consulate General in Curaçao is +(599)-(9)-461-3066, and the emergency telephone number is +(599)-(9)-510-6870. The U.S. Department of State recommends contacting the U.S. Consulate General in Curaçao after contacting the Aruban police.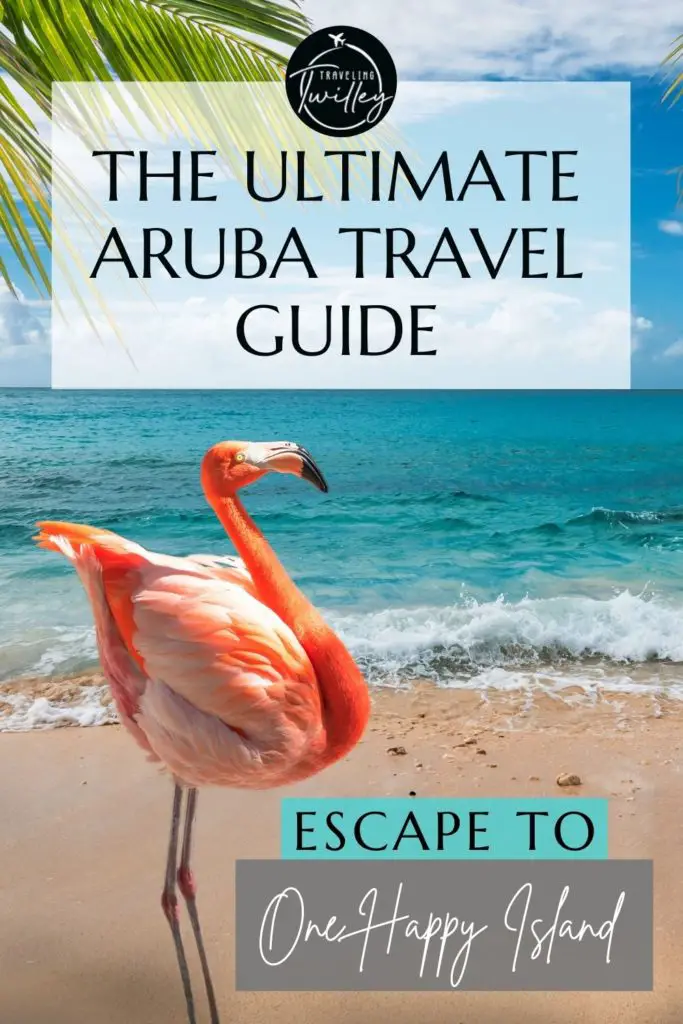 And share it on Facebook and Twitter!
Sign up to receive updates on new blog posts, giveaways, and more!
Affiliate Disclaimer: This article may contain affiliate links. If you click an affiliate link and make a purchase, I earn a small commission at no additional cost to you. Also, as an Amazon Associate, I earn from qualifying purchases. For full information, please see the disclaimer.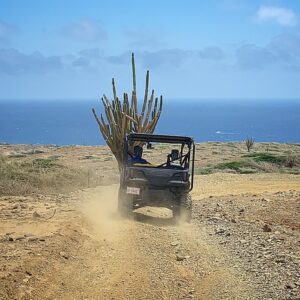 Driving in Aruba is the best way to explore the island. It's easy and convenient and gives you the freedom to explore the entire island at your own pace. This post has all the tips you need to know for driving in Aruba!
Read More »
Sign up to receive updates on new blog posts, giveaways, and more!